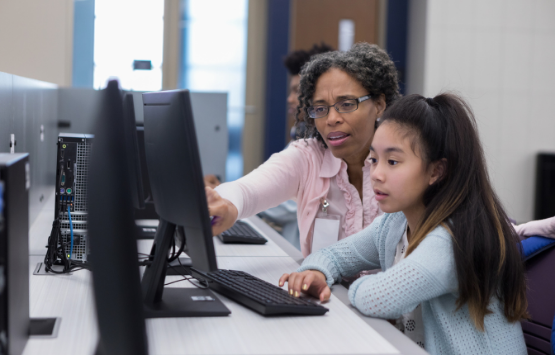 Evaluate your digital literacy skills by completing this simple questionnaire.
You'll discover which skills you've mastered or where you can improve, and get resources to guide you on your digital literacy journey!
Start the Questionnaire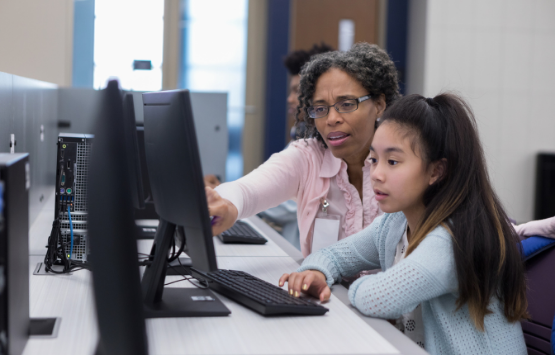 What type of learner am I?
Measure your digital literacy savviness with this helpful questionnaire

I'm a Student
You may have experience with searching for information online and maybe even creating content, but are you skilled at telling fact from fiction, identifying bad actors and maintaining your online privacy? Complete the questionnaire to check your skills.
Get Started

I'm an Educator
You may have experience with guiding learners to locate content and stay safe online, but you might need some help with teaching students about topics like the backend of technology or data collection. Start the questionnaire to find out what digital literacy topics you could use assistance with and get resources to help you teach these skills.
Get Started

I'm a Caregiver
Your student likely spends a lot of time online for school and to connect with friends. Do you have the skills you need to help your student find reliable apps or games, maintain a healthy online diet and support their digital learning? Start the questionnaire to discover topics you may want to learn more about.
Get Started
Become a lifelong digital learner.
Regardless of age, role of experience, we all need to be lifelong digital learners in order to understand new terms and utilize more powerful tools. Reflect on your personal savvy and get some prescribed quick resources to boost your confidence.
Start Now